Volunteer with us
Spend time at the farm, be a part of history, and meet a great group of people!
Volunteers are absolutely essential to run the farm, maintain the museum, and to make our programs and events happen! Whether you have a little time or a lot, and whatever your skill, there's a place for you at the Farm Museum. Come join us and meet an incredible group of people! Contact us to find out how you can become a part of the museum.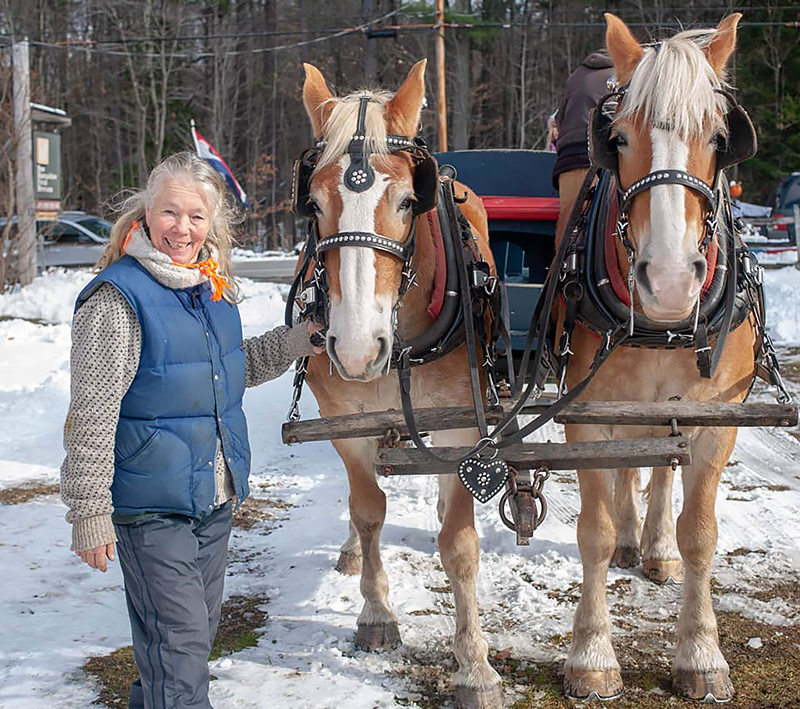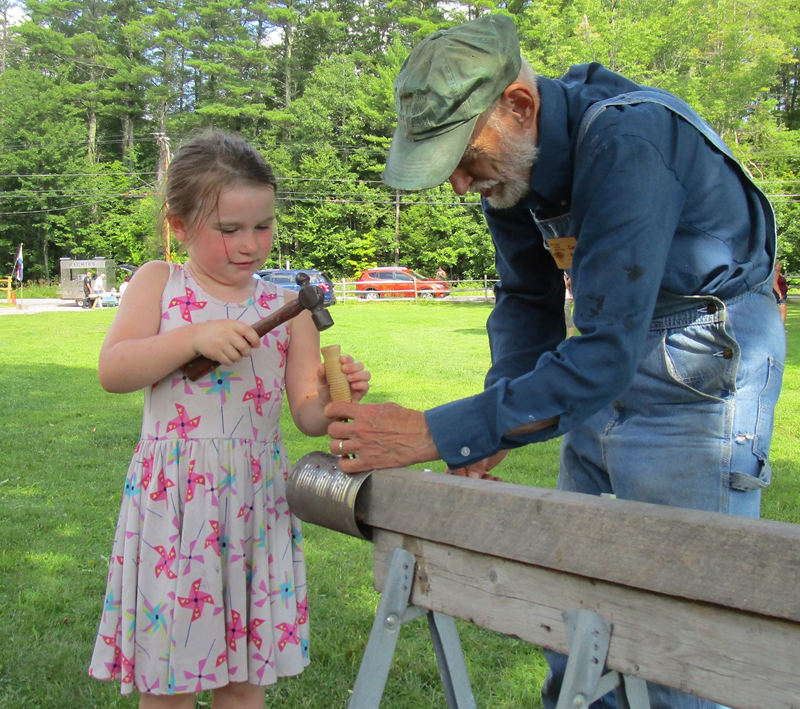 New Hampshire Farm Museum Volunteer Opportunities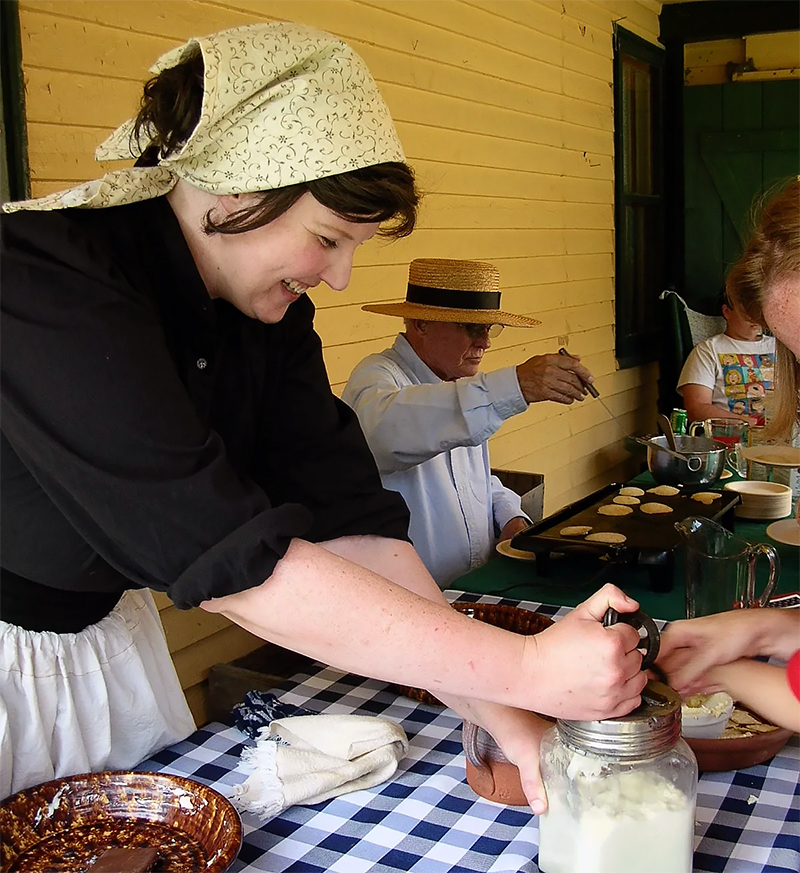 Program Volunteer
Do you like working with children, people, and farm animals? The museum is looking for people to assist with school and youth programs, Saturday programming, and special events. Program volunteers demonstrate and teach about farm skills, involve children in making butter and ice cream, washing and carding wool, planting seeds, and collecting eggs. Program volunteers lead visits to the farm animals and teach children old-fashioned games.
Your commitment could be on an occasional basis for special events or one or two days per week with school groups. This opportunity is available Wednesday through Sunday throughout the year, with our busiest time of year being May through October. Program volunteers must be at least 16 years of age. Adults may be volunteer accompanied by a child. Training is provided and no experience is necessary!
Museum Docent / Tour Guide
The New Hampshire Farm Museum is proud to be known for having some of the friendliest docents around! This is a fun and interesting position for those who love history, farms, teaching, and talking with people. Docents lead tours of the historic Jones farmhouse and help people understand what it was like to live on a New Hampshire Farm in the 18th, 19th and 20th century.
Docents are needed Wednesday through Sunday from May through October. Museum docents must be at least 18 years of age. Training is provided and no experience is necessary. Not only is this position incredibly rewarding, it also gives you the opportunity to learn more about our history, and you get VIP access to the museum, including areas that are not open to the public!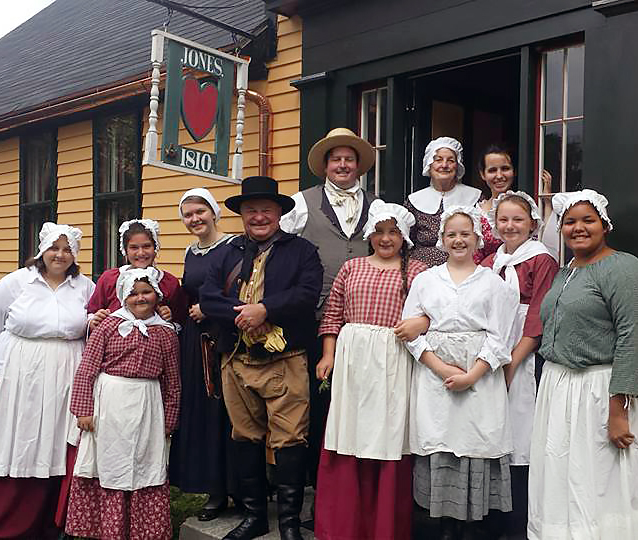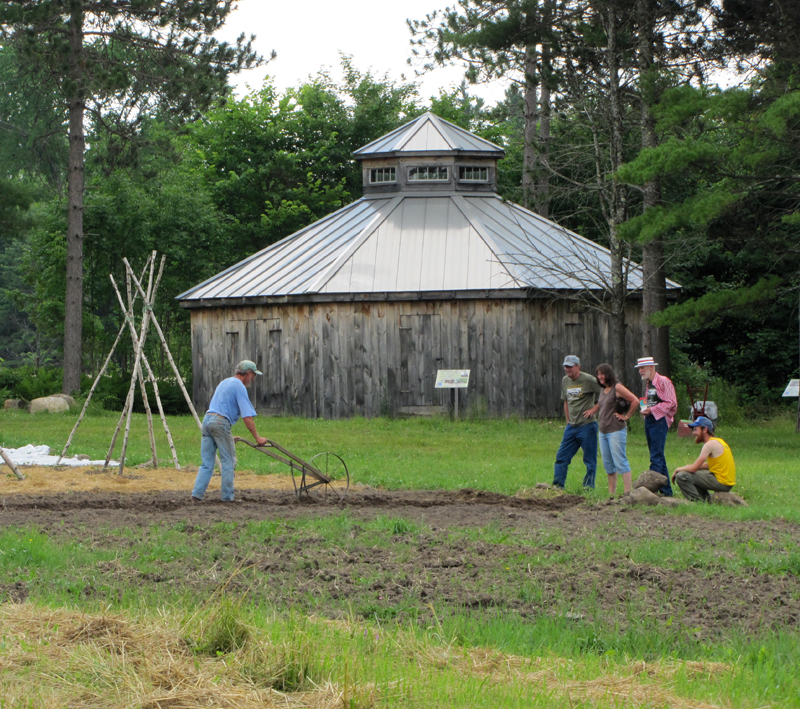 The Farm Crew
Have you always wanted to work on a farm? This is your chance! We always have several one-time and ongoing projects happening at the New Hampshire Farm Museum. We need help planting and weeding the flower and vegetable gardens, repairing fences, clearing brush, cleaning the barn, caring for the animals, mowing, housekeeping, you get the idea! Bring a friend to spend the day weeding the gardens, or share your handyman expertise, with 50 acres, we are glad to have all the help we can get!
Being on the farm crew is a great way to get to know the farm better while working with your hands, getting out in the fresh air, and helping us out! This opportunity is available to individuals or groups year round.
Youth Volunteer Opportunities
Did you know that the trail signs and trailhead kiosk for the Plummer's Ridge Forest and Farms Hiking Trails, were constructed and installed by Eagle Scout Stephen Steer and Milton Boy Scout Troop #155?
The New Hampshire Farm Museum will work with Girl Scouts, Eagle Scouts, 4-H clubs, and other interested groups to create a structured, positive volunteer experiences for young people. Contact us to find out more, or if you have an idea for a project that will help the farm! (Photo: 4-H volunteers serving pie at The Great NH Pie Festival™)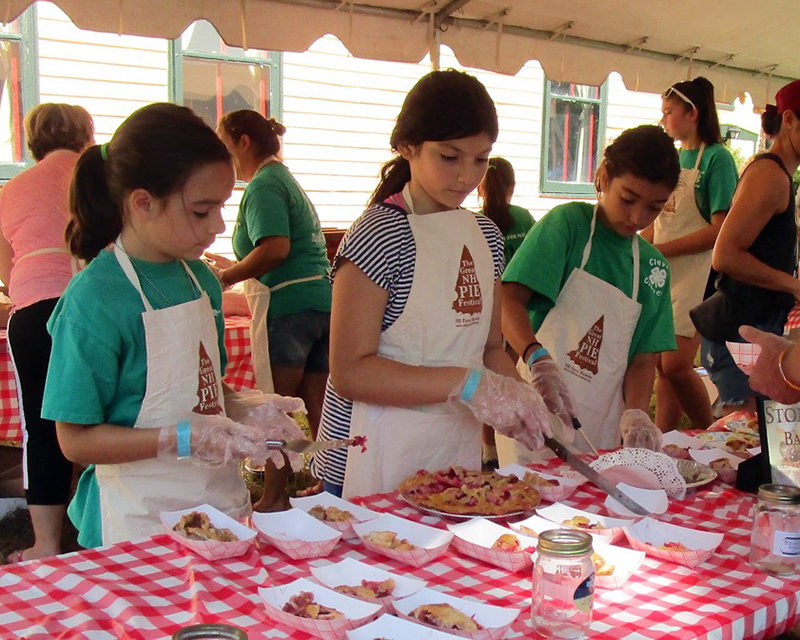 Email us at [email protected] or call (603) 652-7840 to learn more about volunteering with the museum.