History of the Farm Museum
It began with an idea...
In 1969, a number of farmers and an agricultural extension agent in the Exeter area noticed that agricultural implements and machinery were increasingly being discarded in town dumps. As they spoke of farms failing and being auctioned off, they realized that an entire world was disappearing, and they worried that New Hampshire's rural heritage would be lost forever. They were inspired to do something, and their idea was the New Hampshire Farm Museum!
A Growing Collective
The New Hampshire Farm Museum was founded at the York Hill Farm in Kensington on June 21, 1969, and incorporated on November 19, 1970. Over the next ten years, the museum was housed in homes and storefronts in Exeter, Kensington, and Hampton Falls. Museum members collected artifacts and stored them in seventeen different barns throughout Rockingham and Strafford Counties.
While early efforts focused on the preservation of farm implements, the museum's mission soon expanded to include the preservation of rural New Hampshire folkways, carrying forward the understanding of rural and agricultural heritage for the benefit of present and future generations. With this in mind, the museum began to incorporate an increasingly important educational component into their collections and activities.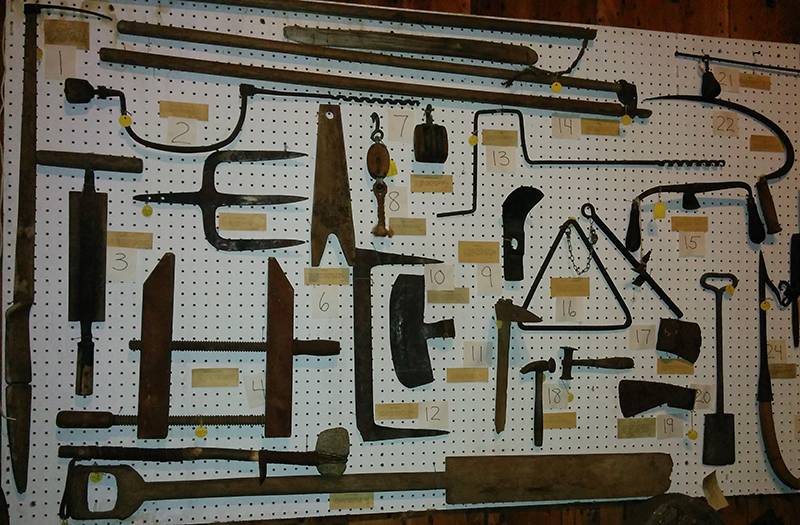 The Museum Finds a Home
In 1979, the New Hampshire Farm Museum acquired the Jones Farm property (28 acres) and its buildings from the Society for the Protection of New Hampshire Forests. In 1994, the museum raised the money to purchase the adjacent Plummer Homestead and an additional 20 acres of land. Over the years, the museum has had tens of thousands of visitors – school children, campers, tourists, people of all ages from near and far – each one of them getting the chance to experience the past whether through tours of the Old Jones farmhouse, exploring the barn, special programs and events, or participating in one of our many workshops.
The Farm Today
Today, the museum provides a hands-on, farm-based experience to visitors looking to explore New Hampshire's agricultural heritage. Visitors can tour a working farm, visit an 18th century farmhouse, make butter, feed the chickens, explore the fields and gardens, and get back to nature.
We also offer a variety of school and youth programs which can be tailored to match specific learning goals and adapted to fit curriculum and student interests.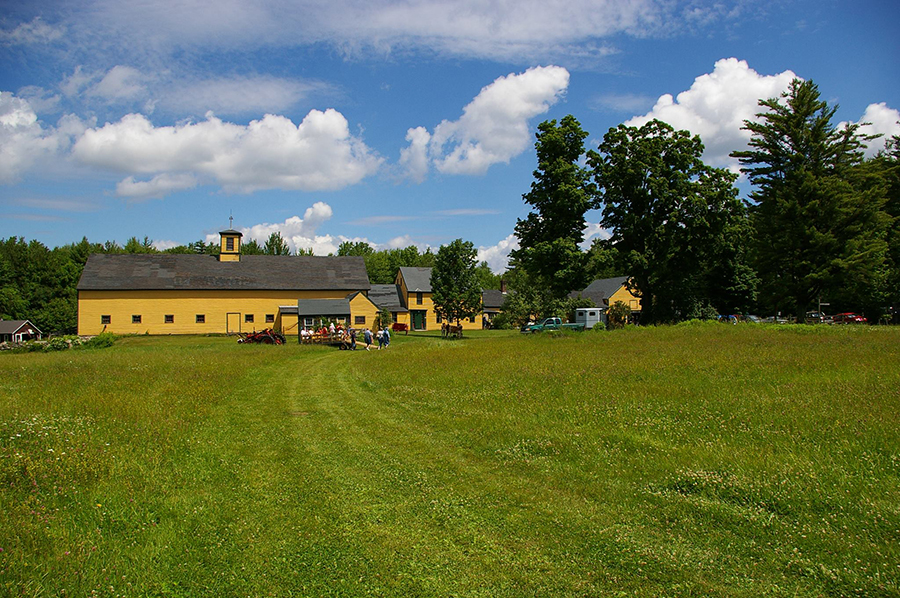 Looking to Tomorrow
As the world becomes smaller and we have access to an increasing number of interests and causes that attract our attention, it becomes more and more difficult for small, grassroots nonprofits like the Farm Museum to compete for attention and donations. While we are incredibly lucky to have a small, dedicated member base and a brilliant team of volunteers, we are realizing that we need to look for new ways to preserve and sustain the museum.
If you are interested in supporting our mission, you may join, volunteer, or make a donation. If you, like our founders, have some ideas about how we can better preserve history, or if you would like to become a corporate sponsor, please contact us. Thank you!