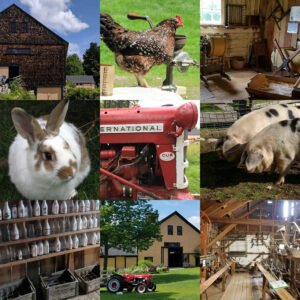 Donation to the NH Farm Museum
Your donation will help us maintain the property, preserve collections, care for the animals, and to hold events, workshops, and school programs throughout the year. THANK YOU! 
Select options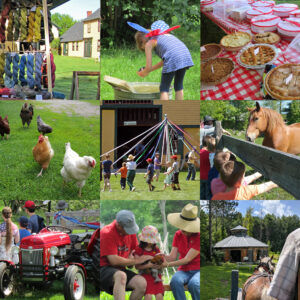 New Hampshire Farm Museum Cookbook
This incredible cookbook is a true slice of history. It holds hundreds of historical New England recipes, some from the Jones family, some from our own grandmothers' and mothers' recipe boxes, and a few of our own! The Jones family recipes span from 1780 to 1975 during which time five generations worked the farm, cooked meals that made the most of their harvests, and preserved food.
Not only is this a great go-to cookbook when you're wondering what to make for dinner, it's also a great read – perfect for anyone interested in agriculture and food history. Compiled into four chapters, the recipes are arranged to use seasonal meats, fowl, fish, fruits, and vegetables. If you're looking to get back to nature and cook seasonal, fresh, local ingredients, this is the cookbook for you!
$

22.95
Select options